Zero Hour Enhanced second update on september...
September 18, 2018 - 09:20




VectorIV

, developer from Zero Hour Enhanced, has recently posted another news presenting the rest of the infantry of the NATO faction of his mod. Here they are: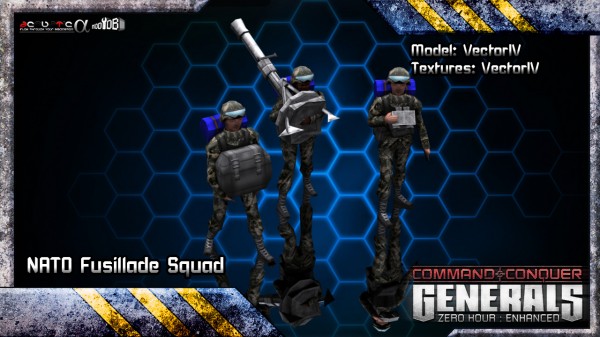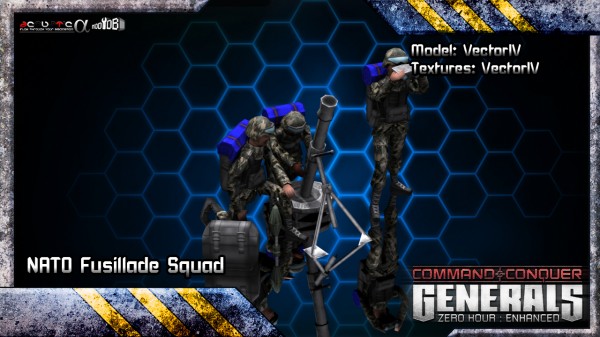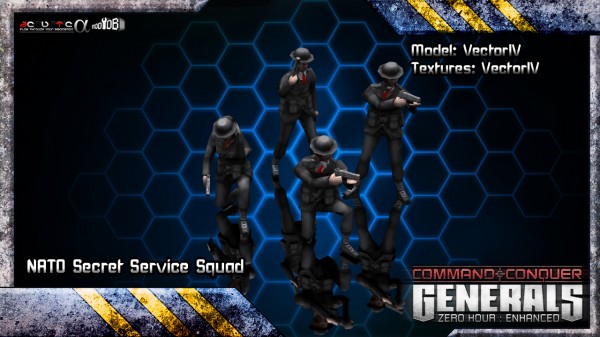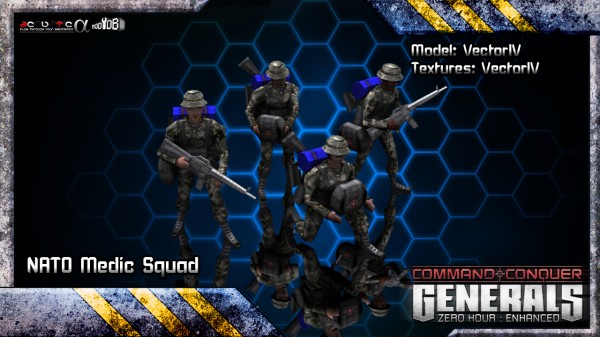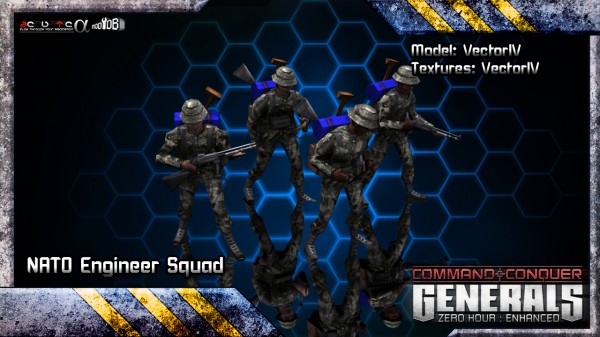 The complete explanation of these units and much more can be read at this post on its ModDB Profile. Check it out!


Contra september 2018 update.
September 18, 2018 - 09:13




Predator_bg

from Contra modification for Command & Conquer Generals: Zero Hour has posted a new updated covering the new/updated assets that should be featured in the upcoming Contra 009 FINAL release.

Here's some of his words on it:


Quote:
- First one is updated

Microwave Tank

for

Laser general

. Finally that old tuna fish can is replaced with better model. Yes, he is using Avenger bottom, and no, not every tank has to be super unique.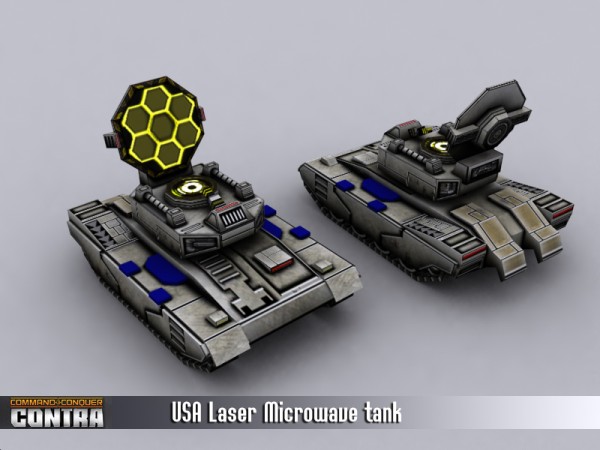 - "

Gate guardians

" are cool guardian drones made only for

Seraph

mech. Due to game balance Seraph`s shield is removed. New drones are made by default, you don't have to spend money for them. They protect Seraph in pair. Repairing him while standing above him, destroying missiles with lasers, and shooting on both infantry and vehicles. Drones cannot be killed (nor targeted) until Seraph dies.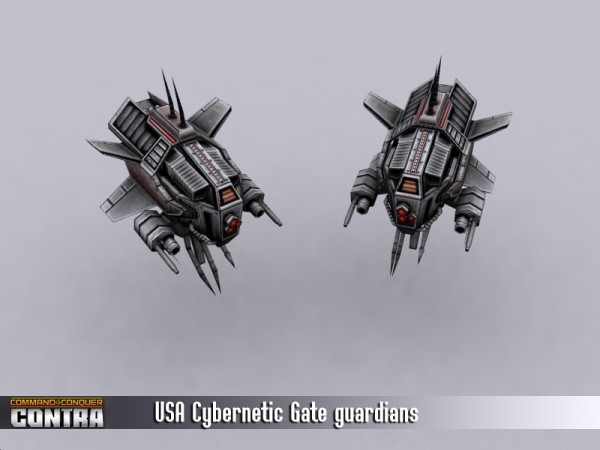 -

Cybernetic

general

Factory

has been remade because of few reasons. First one is, old model had really bad UVW map where some parts of texture were stretched. When exported, few animation frames were cut (no one actually noticed and I never told anyone). And texture style didn't fit other USA structures. So now, you can see brand new factory which fits Ironhand style. Factory doesn't have dining room, sleeping room and other rooms like barracks, instead, there is a butchery needed for assembly of human and robot parts. Where are human parts from? Well, don't ask me. Ask general

Ironhand

who claims there are less homeless on the streets since he runs his program.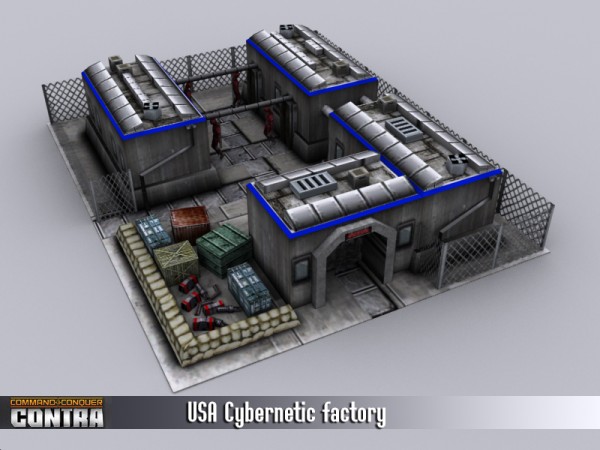 - Another USA structure makeover is given to

Airforce

generals

Superweapon

. Again, bad UVW map and texture design, but also lack of night version led to improvement. Few more details added, looks neat in game.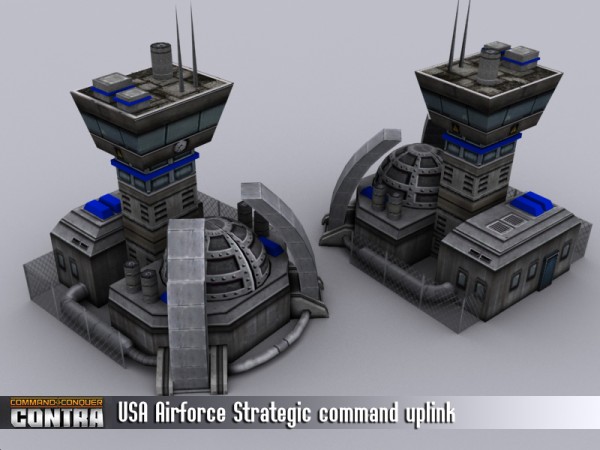 - China also got few things.

Zhu Rong

or

Thermobaric mortar

, got improved cannon and few details attached. Once you play general

Bao

challenge, you will know you are in Hell.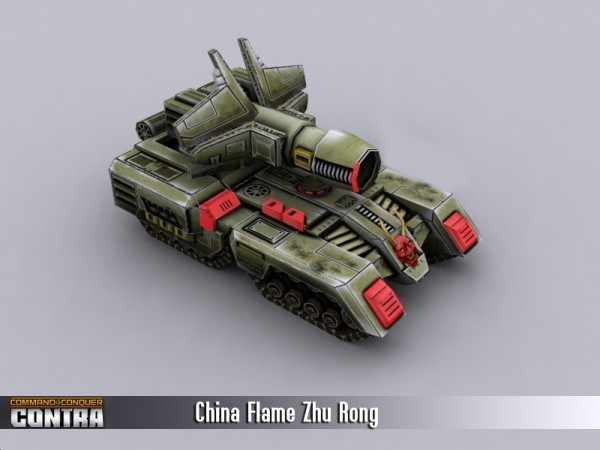 - Contra doesn't have many public models in game. In fact, there is one only. It is famous

Dragon Tank

. I couldn't find a better concept for this true masterpiece, in order to make this tank unique for Contra. At the end, it would be just a slight variant of this unit. So,

Dragon tank

got his texture and UVW map improved to fit all other China tanks in

Contra mod.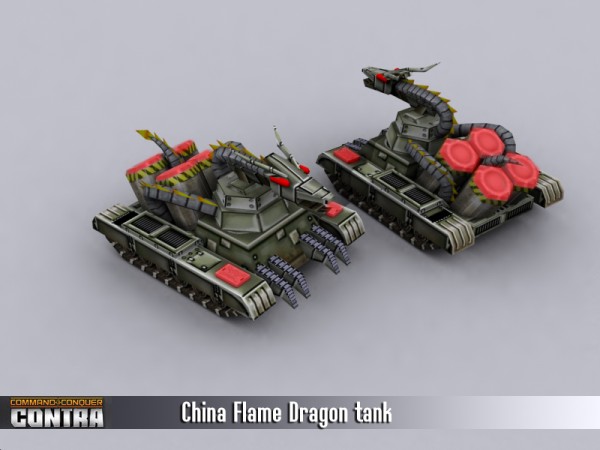 - And at last, Tank general

Overlord Headquarters

got improved structure. We will all agree that old one was lacking details.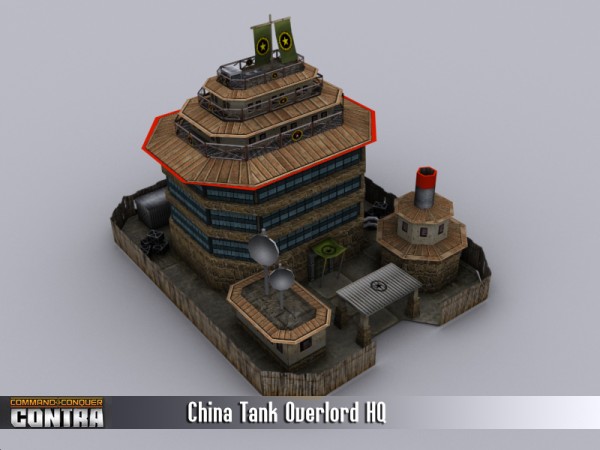 And remember, Contra 009 is close to be released. We'll be covering it at PPM when it gets available for download. For more information about Contra, visit its website


Let's play Twisted Insurrection... again?
September 18, 2018 - 08:22


Why not playing Twisted Insurrection? That's the smart decision that

TaxOwlbear

took when he decided to record the video below for the internet. However, this time he is doing the Nod campaign, in the name of Kane, of course. Check it out, one of the Nod missions from Twisted Insurrection in the video below:






Compelling, isn't it? You can play that and much more by downloading the mod at the Twisted Insurrection ModDB profile and share your ideas about this mod at our friendly Twisted Insurrection Forums at PPM. Have fun with this brilliant mod!


Warning: this is just yet another an non-biased, humble and modest

advertisement

news post from Project Perfect Mod


CnC: Final War Developer Blog #2
September 15, 2018 - 05:19




Intro


It's been some time since I've posted about CnC: Final War, so I figure I'd best post a Developer Blog to highlight some of the upcoming new features of the project, and a status check to indicate how close a release may be. Without further ado, let's break into several new features of the project.



Client Improvements



In the last few months, an extra amount of effort has gone into updating the mod's client that has been generously provided by Starkku of the Project Phantom mod. The main emphasis has been giving players a unique experience, and the client supports this in a number of ways. For starters, I decided to enable the ability for players to set a few parameters more detailed than normally offered in projects. Starting units are another popular aspect of Command and Conquer, and a variety of the games in the franchise have their own unique way of catering to this classic concept. In CnC: Final War, players have several options on how to start with forces in play already.


An early screenshot shows off the Bonus Tech options, which players can use to disable optional units.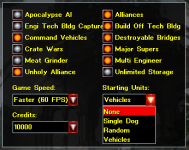 Another early screenshot shows off the choices for starting units, which allows for a variety of audiences to find what they desire.

Another emphasis I aimed to achieve in CnC: Final War was a robust and modular set of game modes that could be toggled back and forth, as well as a way to filter maps based on conditions such as starting point layout, design, and later in development map-based game modes such as Megawealth. Utilizing the toggle options seen in the second screenshot above as well as the drop down filter selection seen below, players should be able to create custom battlefield rules oriented just as they see fit.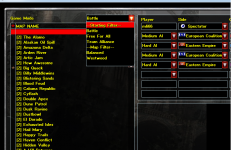 A testing screenshot of the Map Filter selection menu. These are merely map filters, and have no rules attached to them.



Mod Content Additions



Many new features have been added to the mod since the last developer post, and the content available has rounded out into quite the project. For starters, all sub factions have been completed and fleshed out. The Remnant Legion went through an overhaul to increase their diversity and address serious balance issues from old designs. Maps have received new tech structures, such as the Tech Refinery, and additional capturable goodies such as Turret Nodes and the Repair Faility.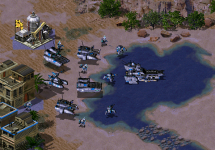 The ATOMOS Initiatve utilize hover and amphibious platforms, and are the forces that have authorization to utilize the ECC Tanya.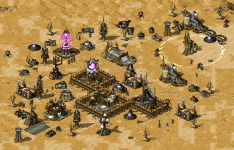 The Remnant Legion ended up with several new structure arts, as well as two brand new superweapons.

Secret Labs received a serious upgrade, with the Tanya's Time-shifters! These powerful units are familiar Yuri's Revenge units, given a Final War conversion and hidden away on the maps. There are three vehicles and three new heroes hidden within, left as secrets for players to discover. The temperate theater has also received some upgrades, allowing players to create full urban environments as well as emulate the old Red Alert Interior theater!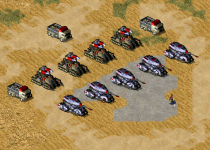 Tanya and her misfit band of time-traveling weapons.



What's Coming Next?



Not to be forgotten, the AI of the project has seen drastic improvements made by an extensive overhaul that expanded and diversified their tactics. Beta tests have pushed the balance more and more favorably, and the map pool grows still. Final touches are applied every time the mod updates, and a release is planned for

October 1st, 2018

!

(barring any major setbacks)

Stay tuned for an official announcement trailer, and enjoy the carnage below!